This beautiful black and tan girl is around 4 years old, she has recently had puppies. Pepper was found as a stray so we don't know too much about her.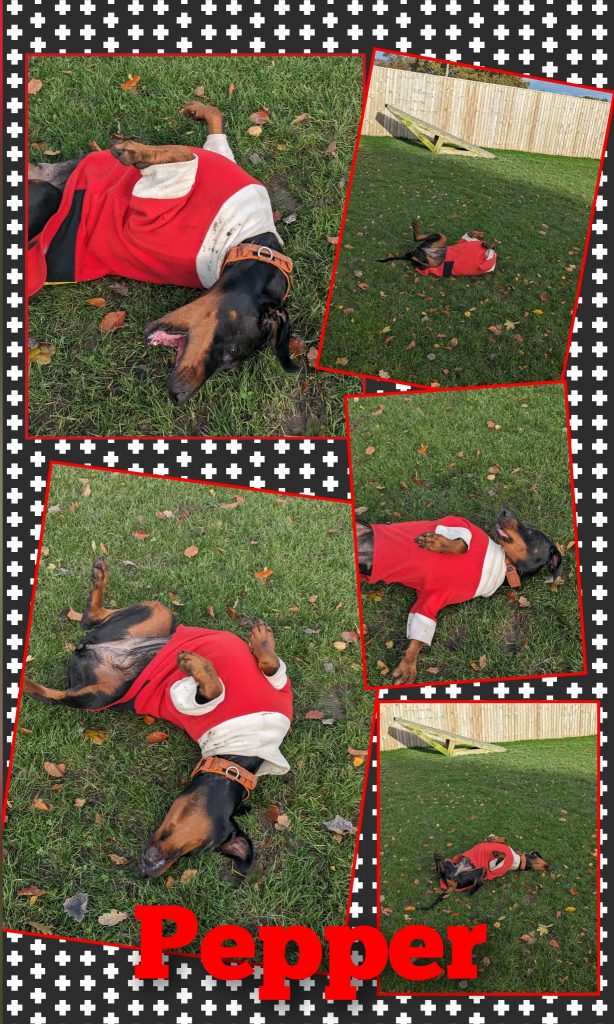 We recommend a household with children aged 12 and up, as we don't have her history for younger ones. We also don't know how she is with cats. With dogs, she will bark back if a dog barks at her, we will be doing a dog test.
During her assessment she reacted to traffic so this will need working on and she does need some basic training as she can pull on the lead.
Overall she is a lovely dog who will make someone a lovely companion. If you believe you could be the perfect match for Pepper, we'd love to hear from you! Please fill out an adoption application. Thank you!
Pepper's Assessment
Kennel behaviour
Pepper is quite excitable on having the lead on and exiting the kennel.
On going back into the kennel Pepper became quite stressed and twisted slightly. She was bouncing up at Dawn. She also reacted to the dog in the next kennel barking at her, she snapped, growled, and barked, this is probably due to being stressed about going back into the kennel.
Handling
Pepper pulls on the lead initially through excitement. She is happy to be handled all over and actively seeks out touch and affection. Pepper sometimes responds to her name and a recall cue, but other times doesn't.
Sociability
Pepper only reacted to another dog who was barking and growling at her in the kennel block. No reaction when walking past the other dogs. Pepper is pro social and seeks out attention and touch from strangers and those she knows a bit better. Not observed around males.
Arousal/Reactivity
Please give details of reactivity on a scale of 1 to 5 (where 1 = low & 5 = high)
Reactivity to traffic = 3
Pepper enjoyed doing little snippets of training for a treat. She became very excited with the tug toy and enjoyed playing tug with me. She was a little snatchy with the tug. She reluctantly swapped the tug for a treat. No interest shown in the ball.
Pepper jumps up quite a lot for attention but will sit on command when asked. A highly trainable dog.
Pepper became very alert when cars were passing and lunged on the lead when a motorbike went past slowly. She lunged again when another motorbike passed. This could be worked on with the use of treats and positive reinforcement training as she does respond well.
Possession
Pepper was reluctant to drop the tug toy for a treat but did eventually swap. She doesn't become aggressive or possessive, just wants to keep playing with the toy.
Comments
Pepper is a very pro social dog who seeks out human attention and touch. She can be a bouncy girl, but I believe with consistent positive training this will soon be resolved. Pepper needs some training around traffic but again I feel she will succeed with positive reinforcement training for this issue.